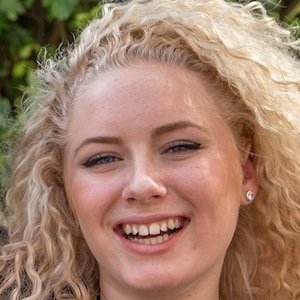 Name:
Wiktoria
Occupation:
Pop Singer
Gender:
Female
Birth Day:
November 8, 1996
Age:
27
Birth Place:
Boras - Sweden
Zodiac Sign:
Scorpio
DOB in Roman:
XI.VIII.MCMXCVI
---
Wiktoria
Wiktoria was born on 8 November 1996(27 years old) in Sweden. Wiktoria is Pop Singer, Zodiac sign - Scorpio. More detail about Wiktoria given below.
About Wiktoria
Swedish singer/songwriter who finished fourth with the song"Save Me" in Melodifestivalen 2016, Sweden's entry competition for the Eurovision Song Contest.
Trivia
In 2011, she finished fourth in Lilla Melodifestivalen with her song "Jag behöver dig."
Wiktoria before fame
She began singing and piano lessons when she was eight years old.
Achievement of Wiktoria
At 2011, her song"Jag behöver dig" finished fourth in Lilla Melodifestivalen.
Salary 2020
Not known
Net Worth 2020
Undisclosed
Wiktoria family life
Wiktoria Vendela Johansson was born to Stefan and Anki n Johansson in Brämhult, Boras, Sweden. Her sole sibling is Malin, her older sister.
Associations of Wiktoria
She grew up listening to Whitney Houston tunes.
Wiktoria Height, Weight & Physique Measurements
| | |
| --- | --- |
| Weight | in kg - N/A |
| Height | N/A |
| Eye Color | N/A |
| Hair Color | N/A |
🎂 Wiktoria Next B'Day Count Down -
2024-11-08 :

3

s
---
---
Wiktoria followers also viewed: