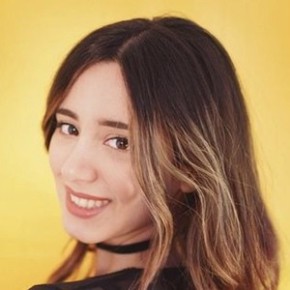 Name:
Mia Plays
Occupation:
YouTube Star
Birth Day:
November 6, 1994
Age:
29
Birth Place:
Iran
Zodiac Sign:
Scorpio
DOB in Roman:
XI.VI.MCMXCIV
---
Mia Plays
Mia Plays was born on 6 November 1994(29 years old) in Iran. Mia Plays is YouTube Star, Zodiac sign - Scorpio. More detail about Mia Plays given below.
About Mia Plays
Mia Plays is a YouTube celebrity and gaming content maker best known for her Fortnite videos and challenges. On the platform, she has over 100,000 followers.
Mia Plays before fame
Her YouTube career began in 2017 with a review of the multiplayer game Overwatch.
Achievement of Mia Plays
A compilation of amusing TikToks, which has been viewed over 900,000 times, is one of her most popular videos.
Mia Plays family life
She was born in the country of Iran.
Associations of Mia Plays
She and Maral Abedin, another YouTube celebrity, were both born in Iran.
🎂 Mia Plays Next B'Day Count Down -
2024-11-06 :

3

s
FAQ
Mia Plays was born on 6 November 1994.
Mia Plays is 29 year old.
---
---
Mia Plays followers also viewed: